Mission/Objective
United Brain Association is a nonprofit organization founded in 2018 by J.A. Boulton. UBA's mission is to find treatments and cures for brain diseases by educating the public, supporting those affected, and funding innovative research. From its beginning stages, the non-profit experienced difficulty communicating its mission to the public. After working unsuccessfully with several marketing agencies who sold services rather than strategies, UBA approached Capacity Marketing to provide a roadmap to its mission. 
Market Research 
In addition to marketing, Capacity was asked to reevaluate the service strategy of UBA and position it to be an impactful nonprofit in the sector. Our initial market research followed a business plan model and analyzed market trends, market needs, competitors, donor psychographics & behavior, and defined UBA's service strategy. The findings from our research helped clarify UBA's overall mission. 
Interestingly, we discovered that there are many nonprofit organizations supporting either brain disorders or mental illness, but none that have embraced both neurology and psychiatry. This is due to a historical juxtaposition between the sciences; however, there is evidence that supports an emerging cooperative approach between them. This evolution created a unique opportunity for the United Brain Association to become the first nonprofit organization that both educates and fundraises for the brain as a whole. We suggested that the initial focus be on disorders and then scaling to include mental illness by developing relationships with doctors and experts who support the combining of the sciences.
Our industry research in regard to marketing strategy indicated that many well-known medical nonprofits are working on rebranding efforts. Instead of simply educating the public, medical nonprofits are seeking to appeal to the public on a more emotional level. The United Brain Association was at an advantage in this regard, as the branding research revealed its innate archetype was equal parts intelligence, caring, and responsibility. These archetypes lend naturally to a combined approach that aims to inform but remains human in its interactions with donors and the public.  
Research, coupled with UBA's niche mission, suggested that the nonprofit might differentiate itself by changing its name. The nonprofit's original name was American Brain Society.  We conducted a survey and implemented our naming methodology to determine the nonprofits new, resonating name.  Overwhelmingly, participants indicated that the United Brain Association had a more global and unified appeal, whereas American Brain Society sounded exclusive to Americans with brain disorders. The United Brain Association name also denotes approachableness and unification in both finding cures and fostering education.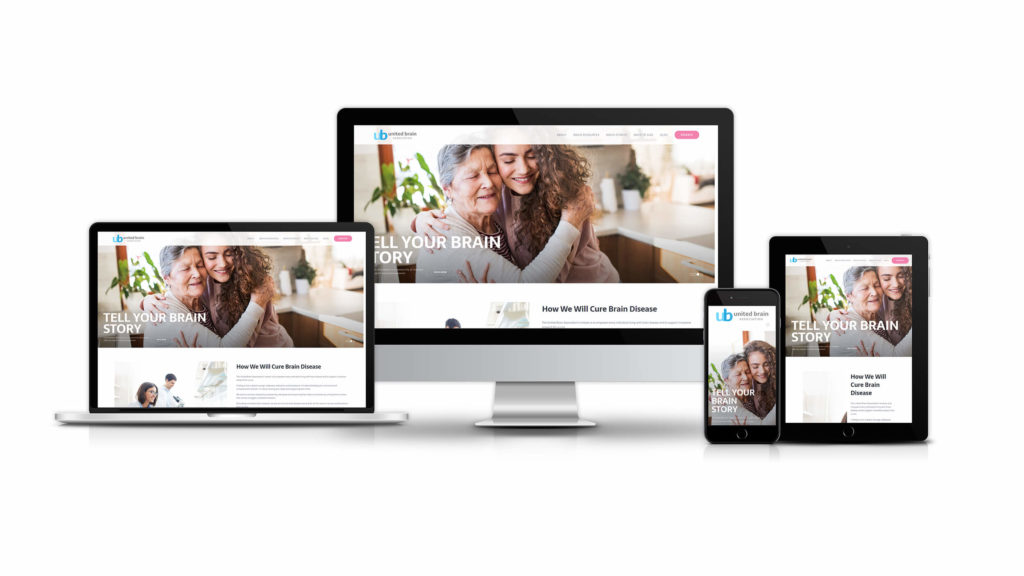 Deliverables 
Rebranding + Graphic Design
The Capacity team facilitated a complete rebranding of United Brain Association which included renaming it from its original name: American Brain Society. We created a new logo and developed a mission statement that reinforces the differentiating factors of empathy and kindness while also establishing the concept of open discussion and community between the organization and its donors. Additionally, we created a brand standard that defined communications across the website, social media, and other platforms. These serve the 98% of donors who will rely on the website to make donating decisions. 
Social Media
Following the rebranding and in-depth social media audit, we revamped all social channels, including Facebook; Twitter; Instagram; and Linkedin, to match the new scope of the organization. We manage content posting for UBA, including graphics generation and curating news and research articles across all platforms.
Blog
We conducted a thorough research on keywords, industry trends, and SEO to position the UBA blog for the greatest impact. We refurbished all existing content for optimization and were able to repost these blogs to increase circulation. Additionally, we formatted the blog to include headers and alt tags to further boost online visibility.
Pay Per Click (PPC)
The PPC audit determined a baseline and evaluation of UBA's historical program in Google Ads. We created a new program for PPC success, including campaign structure, keywords, ad copy, and landing pages. We established Facebook Business Manager, Facebook Ads, and Outbrain accounts and continue to manage those in addition to Google Ads for United Brain Association. 
Results
Social Media
Our social media strategy precipitated a fairly large gain in followers and interactions across all platforms, as well as driving traffic to the UBA website. On Facebook, post reach is near 7,000 daily, and traffic to the website has grown 588%. On Twitter, follower growth is up 75%, with organic impressions averaging over 3,000 per month, assisted by a following that includes medical publications, doctors, and industry professionals who retweet UBA content. United Brain Association is averaging about 20 new followers per week on Instagram.
Blogs
Blogs have been essential to driving organic traffic to the United Brain Association website. In 6 months, organic traffic increased by 701% with both refurbished blog posts and new content leading the increased interest. This is a testament to the efficacy of our keyword research as well as the value of the content. The most visited blog posts range in subject matter, indicating a broad content strategy will continue to serve UBA as we implement new content.
Pay Per Click (PPC)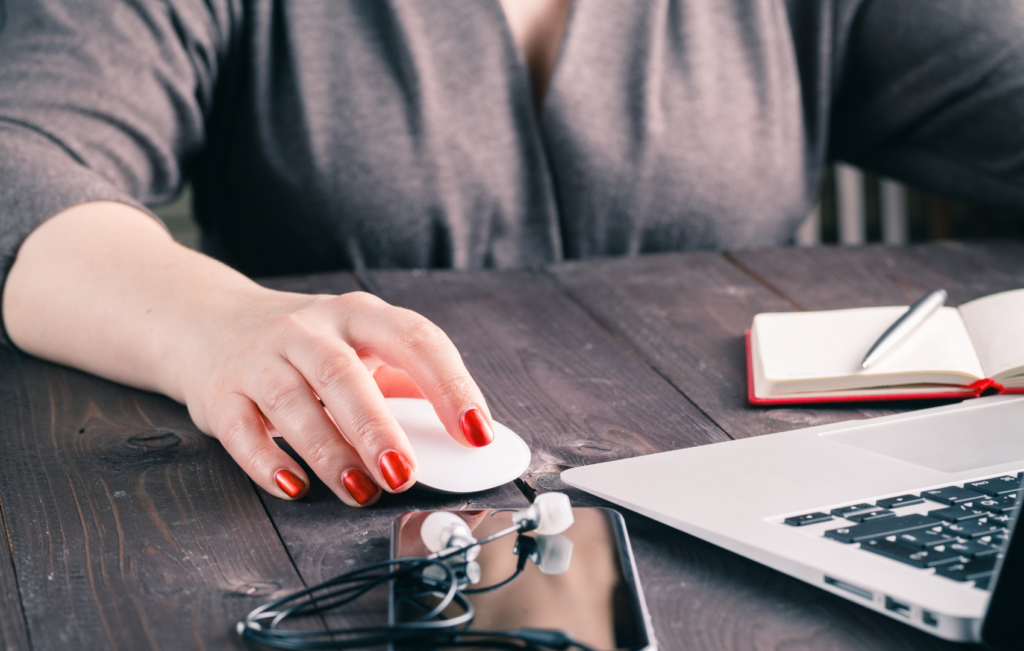 The impact of keyword research on Google Ads was felt immediately. There was a marked drop in website traffic initially due to the limitation of keyword match types. However, the lack of broad matches lead to a 39% lift in click-through rate (CTR). CTR is a critical metric in the Google Grants program, which rewards nonprofits with money to spend on advertising. Through our efforts, UBA's Google Grant stipend has doubled with a CTR of 6%. Paid search traffic via Google Ads increased by 395% within the first 6 months of implementation, resulting in a 364% increase in website goal events. 
The Facebook Ads program we implemented focused on driving followers to the United Brain Association blog and improving engagement on the platform. It drove over 2,100 clicks through to the website in six months, as well as nearly 200 ad shares and 100 posts saved to users' accounts.
Services
Market Research 
Website Design & Development
Strategic Branding
Digital Marketing
Traditional Advertising