Mission/Objective
Making Strides Against Breast Cancer is the American Cancer Society's premier event to raise awareness and funds in the fight against breast cancer. In 2019, over 1.2 million Making Strides walkers helped raise more than $60 million to fight against breast cancer. 
Capacity was given only two months to convince users on social media to donate to the cause and spread awareness of the event via Instagram and Facebook.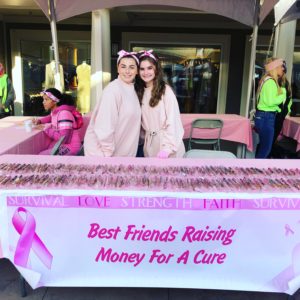 Market Research 
Our market research for HV Strides began with an investigation of the parent company, the American Cancer Society, as well as other regional chapters. We took note of specific promotional content and the brand tones employed to build a rapport with walkers and other community stakeholders.
Capacity Marketing also needed to understand the psychographics of those who support non-profit organizations. Our investigation showed that three key interests drive support for charitable initiatives: emotional or personal connection to the cause, the impact of their support, and the benefit they receive personally, such as recognition or the possibility of a reward.
Deliverables 
We implemented a content strategy that catered to the interest of donors, highlighting how donations would directly raise funds for hospitals and implementing the use of shout-outs and rewards to motivate walking teams to compete with each other to raise the most donations. We took advantage of the knowledge we gained about which topics and posts made the most impact on the ACS and other regional pages in order to maximize our efforts.
In order to tackle the unique challenge of getting people off of social media and on the streets to participate in the walk event, we introduced, on social media, cancer survivors who would be in attendance at the events. This strategy touched on the emotional buy-in that charitable people noted as important to them and also added to the appeal by creating "local celebrities" that participants could interact with at the event.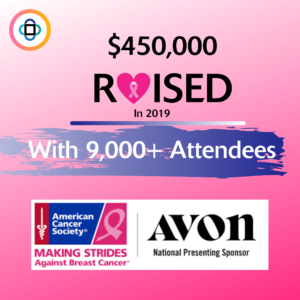 Results
With only two months to raise awareness and accomplish this task, Capacity developed a strategy and implemented it strategically and effectively. There was a 15% increase in page likes, a 519% increase in organic reach, and impressions totaling between 250 and 135,000 per post. Hudson Valley Strides Against Breast Cancer was in the top 3 walks in New York that raised money via Facebook, with a total of over $450,000. 
Capacity's outstanding results created a new passion within the team which led to an extension of our relationship with Hudson Valley Strides to the following year; they trusted us to deliver more impactful results for their cause and we always look forward to working on this campaign.
Services